Description
Reloder 26

Every container of Alliant Smokeless Powder is backed by a century of manufacturing experience and the industry's most stringent quality control procedures. To ensure consistency, the chemical composition, grain shape and size, and overall density are constantly checked and tested in a ballistics lab.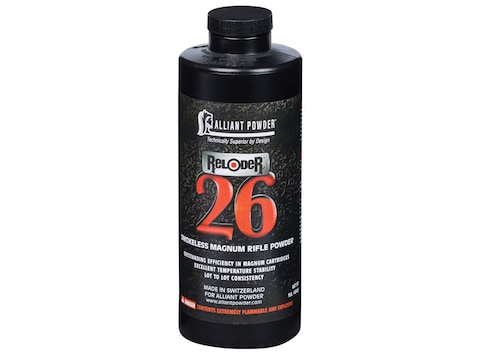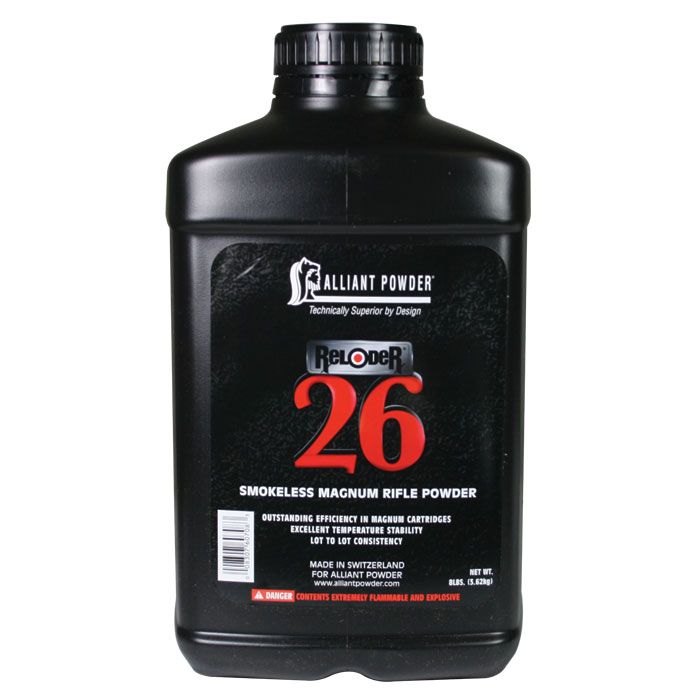 With Alliant Powder's new Reloder 26, you can achieve incredible ballistics. The burn speed of the propellant is between that of Reloder 22 and that of Reloder 33, and it incorporates EI technology to produce extremely high velocities in magnum cartridges. Reloder 26 has a high bulk density, allowing for larger powder charges, and it responds to temperature changes in a consistent, controlled manner.
Manufacturer's Recommendations:
Do not exceed the load limits specified in the reloaders' guide.
Never combine any two powders, regardless of their type, brand, or source.
Never use any smokeless powder in place of black powder or any substitute for black powder.