Description
Blue Dot Powder

Blue Dot  Powder is backed by a century of manufacturing experience and the industry's most stringent quality control procedures. To ensure consistency, the chemical composition, grain shape and size, and overall density are constantly checked and tested in a ballistics lab.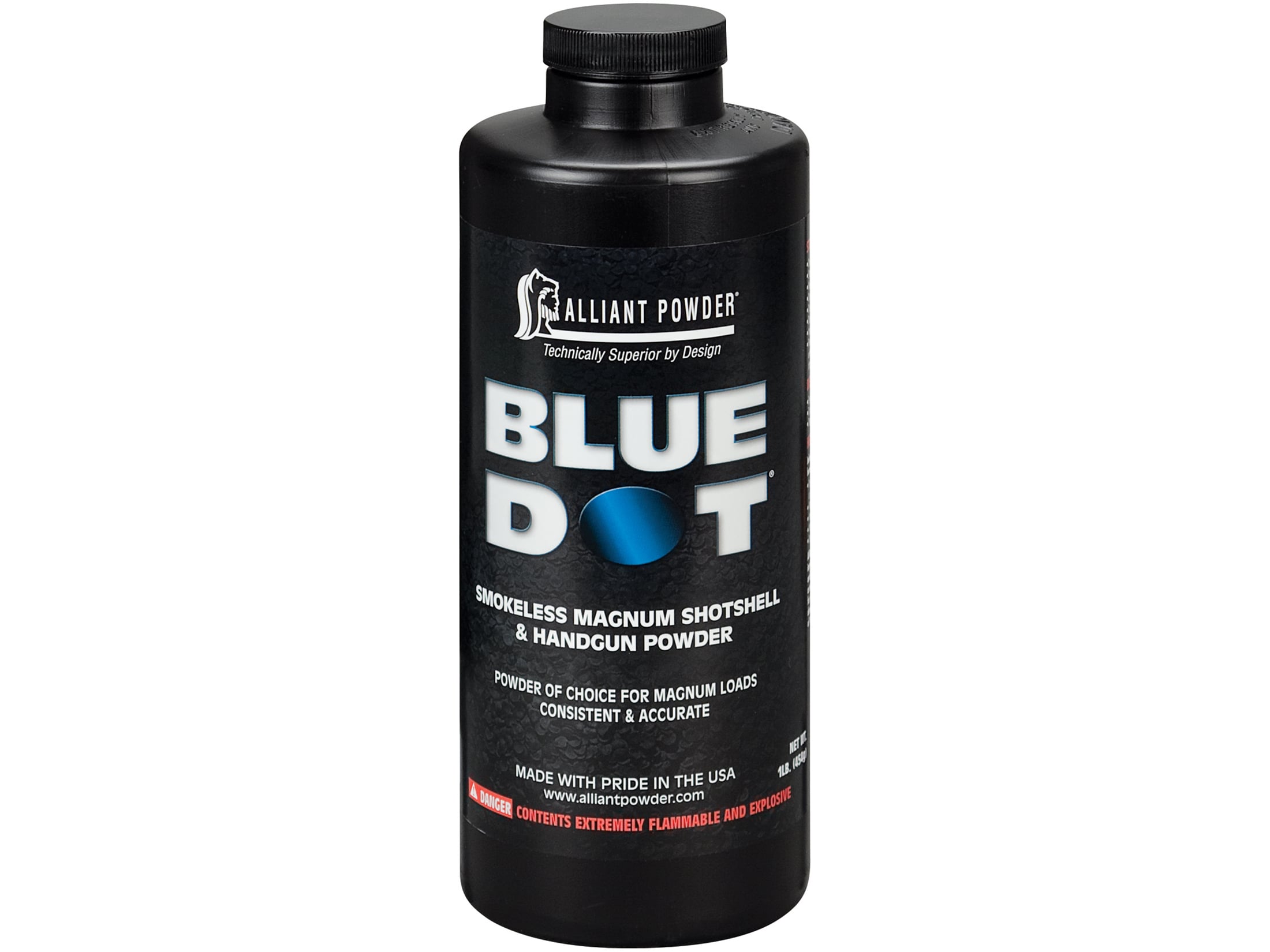 Blue Dot smokeless powder is the preferred choice for magnum shotshell loads because it is consistent, accurate, and can be used for 10, 12, 16, 20, and 28 gauge loads. It is also suitable for magnum handgun loads.
Manufacturer's Recommendations:
Do not exceed the load limits specified in the reloaders' guide.
Never combine any two powders, regardless of their type, brand, or source.
Never use any smokeless powder in place of black powder or any substitute for black powder.