Description
Bullseye Powder

Bullseye Powder is guaranteed by a century of manufacturing experience and the industry's most stringent quality control systems. To maintain uniformity, the chemical composition, grain shape and size, and overall density are continually verified and evaluated in a ballistics lab.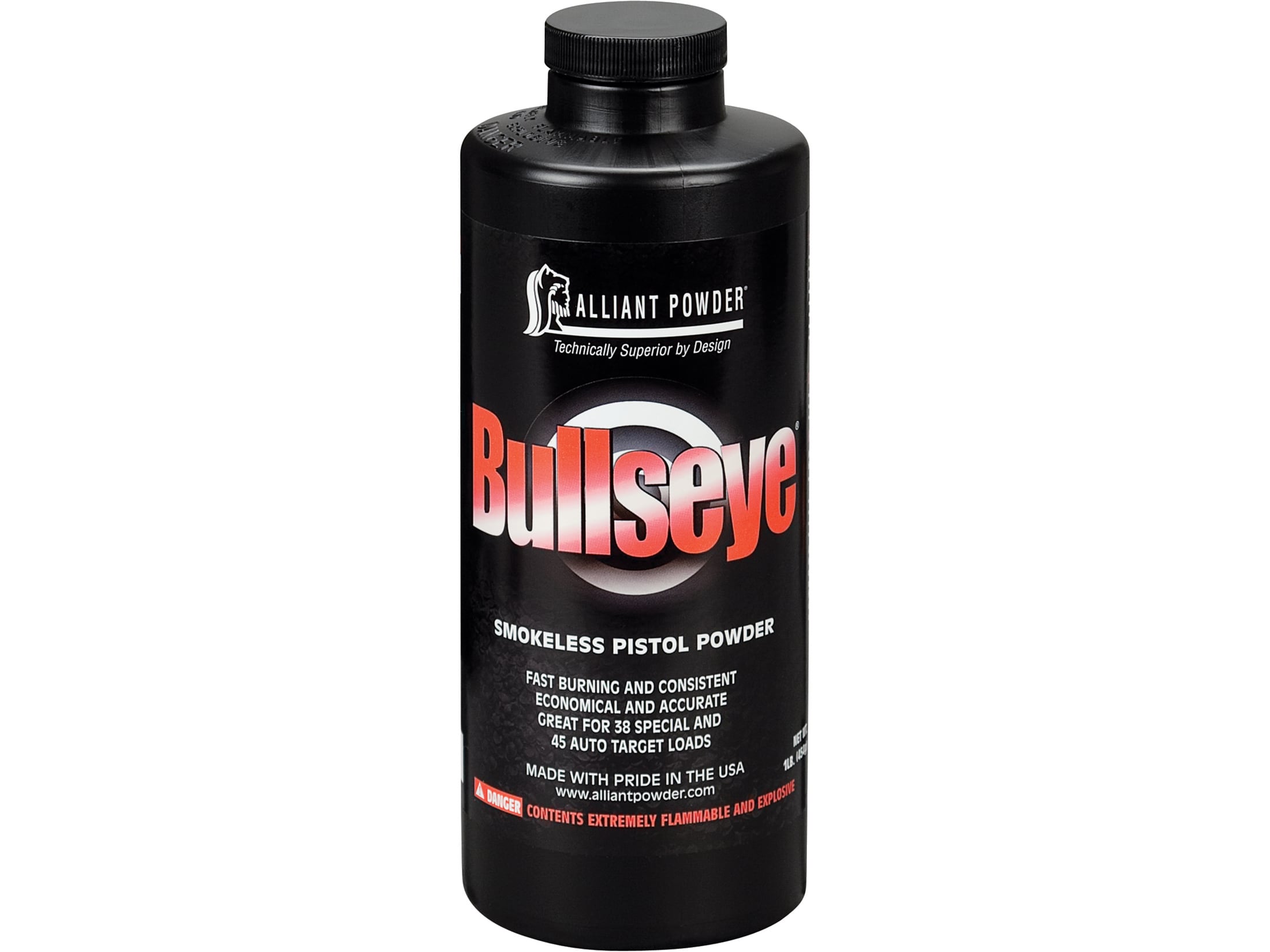 Bullseye, a smokeless pistol powder, was first made available to shooters in 1913. It burns quickly, consistently, and cheaply, making it perfect for loading 45 ACP target loads.
Manufacturer's Recommendations:
Do not exceed the load limits specified in the reloaders' guide.
Never combine any two powders, regardless of their sort, brand, or source.
Never use a smokeless powder in place of black powder or a replacement for black powder.